| | |
| --- | --- |
| Specialists In Replacement Parts For Centrifugal Pumps | 3/24/2023 |
We are highly knowledgeable about pumps, their design, their manufacture, their application in the field, their repair and their maintenance. ABBA manufactures parts that meet and often exceed the OEM standards for quality and reliability. We are able to offer superior reverse engineering capabilities as well as design modifications which improve the functionality of an OEM's pump. Ask us how. Our replacement pumps and parts are guaranteed for form, fit and function. We have the solution. Tell us your problem. At ABBA, our sales and technical support staff have between 15 and 50 years experience in pump design, manufacturing, sales and service with particular emphasis in municipal sewage and water pumping applications. ABBA can answer questions, supply technical data - parts breakdowns and pumps drawings - for a wide variety of pump models and sizes including OBSOLETE pumps! We've been manufacturing replacement pumps and rotating assemblies for over 30 years. We can offer you a solution. ABBA manufactures complete high quality replacements for ALLIS CHALMERS pumps and parts with superior materials, reliable performance and enhanced designs. Interchangeability guaranteed. Contact us today for more information about:
Worthington Pumps
Paco Pumps
Fairbanks Morse Pumps
Allis Chalmers Pumps
Parts for Worthington Pumps
Worthington Wastewater Pump Parts
Replacement Wastewater Pump Parts
Sewage Pump Parts
Replacement Parts for Fairbanks Morse
Replacement Pump Parts
Paco Pump Parts
Fairbanks Morse Sewage Pump Parts
Fairbanks Morse Pump Parts
Crane Deming Pump Parts
Replacement Aurora Pump Parts
Aurora Pump Parts
Allis Chalmers Sewage Pump Parts
Allis Chalmers Pump Parts
Replacement Parts for Allis Chalmers Pumps
Water Pump Worthington
Replacement Parts for Pumps
Water Pump Fairbanks Morse
Water Pump Allis Chalmers
Centrifugal Pumps by Allis Chalmers
Our attention is focused solely on providing superior aftermarket service to existing municipal pump users. We welcome the opportunity to be of service and to demonstrate our capabilities.

We service a long list of Worthington pumps, including the MF, MN and MC series. If the make or model you are looking for does not appear on our Worthington list, please contact us, as updates may be available. We can supply individual replacement parts, complete replacement pumps and drop-in rotating assemblies, including conversions to dry-pit submersible. We are also well equipped to provide complete pump repairs and rebuilds, design upgrades, improvements and engineered pumping solutions for your wastewater needs. For more than twenty years, ABBA has been manufacturing high quality replacement parts and assemblies to fit most major brands of centrifugal pumps used in municipal sewage and wastewater applications.

ABBA is now manufacturing and able to supply a complete range of high quality replacement pumps and parts for all your Allis Chalmers NSW and NSY series sewage pumps. Guaranteed interchangeable, reliable performance. For many standard sewage pump models, we can say with confidence that our pumps are designed and manufactured in accordance with original OEM specifications. After more than 25 years in this business, we can also state with confidence that our pumps have proven to perform equal to or better than the OEM. Often we are asked to supply a direct drop-in without any modifications, and we do that exceedingly well - for less money and faster than many OEMs. We also have the capability to recommend and implement design upgrades and modifications to improve reliability and extend the operating life of your sewage pump installations.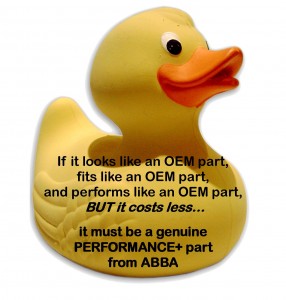 For replacement parts for your municipal water, wastewater or sewage pump systems, including parts for Allis Chalmers, Aurora, Crane Deming, Fairbanks Morse, Paco and Worthington pumps, call Abba Pump Parts & Service at 1-800-268-5142 today!
3/24/2023
AURORA, FAIRBANKS MORSE, and VTSH are the trademarks of Pentair Flow Technologies, LLC or its affiliates. Pentair Flow Technologies, LLC has not approved, sponsored, or endorsed ABBA or its products and is not affiliated with ABBA.
NOTE: ALL OEM NAMES, REGISTERED TRADE MARKS, NUMBERS, SYMBOLS AND DESCRIPTIONS ARE FOR REFERENCE PURPOSES ONLY. IT IS NOT IMPLIED THAT ANY PART LISTED IS THE PRODUCT OF THE OEM. ABBA PARTS AND SERVICE IS NOT A DISTRIBUTOR OR AGENT FOR, NOR AFFILIATED IN ANY WAY WITH THE REFERENCED OEM.